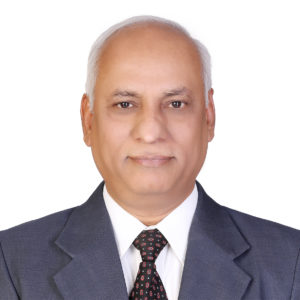 Liability insurance covers are complex. It is necessary to continuously monitor and understand the factors impacting the exposures of companies, coverages, exclusions and conditions of the insurance policies so as to avoid unpleasant surprises and contract unpredictability when the policy gets tested in the event of a claim. In the Indian context, it is still in a nascent stage. Cross border business operations in terms of investment, footprint and revenues have taken liability insurance to the Board Room table and fuelled its growth.
This website is a modest attempt to address the under-served and under-explored area of Liability Insurance and disseminate knowledge about a subject of the General Insurance realm that is inadequately understood but very relevant for our times.
Mr. Umesh Pratapa is keen to contribute to increased awareness on this subject. He started his career as a lecturer and spent his time teaching Commerce from 1976 to 1979. Later, he moved to the General Insurance industry in the year 1979 as a Management Trainee in the General Insurance Corporation of India. Upon completion of training at GIC, he joined Oriental Insurance and worked at different places in various capacities. After leaving Oriental Insurance in 2000, he joined the Financial services Group in Computer Sciences Corporation (CSC). After a brief stint in CSC, he pursued his career in Insurance Broking, working with PAN Insurance Brokerage Company Private Limited and later moved on to Howden Insurance Brokers India Private Limited. After his tenure at Raheja QBE General Insurance Company Limited, he worked with Aon Global Insurance Brokers Pvt. Ltd. until September 2015 as practice head of Liability Insurance Practice. Post his assignment with Aon Global, he decided to pursue his interest in the Liability Insurance arena on his own. He is currently an independent consultant. He is a member of Institute of Directors (IOD).
Mr. Umesh is prolific in writing and speaking on Liability Insurance related matters at various forums. His articles have appeared in business dailies like The Economic Times, The Hindu Business Line and the Financial Express. He has also published articles in journals, such as IMA CFO Connect and Transp.e.r.a., The D&O Diary and Director Today etc. He is also a speaker on various fora like the ICSI and ICAI chapters, In-house Legal Forum, ACMA, CII, IDRBT and Institute of Directors(IOD) etc.
Mr. Umesh is a recipient of IKON (International Knowledge and Opportunities Network) Dronacharya of the year award in June 2018.
Mr. Umesh was the Chair of the Working Group constituted by the Insurance Regulatory and Development Authority of India (IRDAI) in the month of October 2020 to Study Cyber Liability Insurance.